We are Best Film & Video
Best Film & Video Inc. is a video production company with an emphasis on image quality and design. We strive for story-telling programs that have breathtaking appeal and impact. We are known for provocative concepts, innovative execution, yet affordable.
Our work spans across the corporate arena, with an eye toward branding, to national and regional commercials, promotional, web, music videos, and theatrical projects.
Biography
---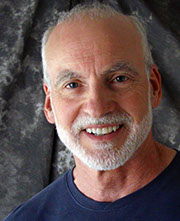 Alan Lefebvre has been a professional filmmaker since 1981, after graduating from Art Center College of Design in Pasadena, California with a BFA in Film with Honors.
Alan has performed professionally as a cinematographer/DP/director for hundreds of local and regional commercials, corporate, institutional and educational projects, television shows, and more.
In addition, he was the Director of Photography for independent features: LEBENSBORN, for Remington York, GRAVESTONED, for Painted Pictures, KILLING DOWN, for Loud Pictures, FISSURE, for Top Pup Media, SPILT MILK, for Indigenous Film Works, ODD MAN OUT for Deebo Pictures / Wolfclan Productions, and INFILTRATORS a.k.a. 9TH FLOOR QUEST FOR THE ANCIENT RELIC for Advocate Pictures. Also for Loud Pictures, four webseries, PINK, EXPOSED, CONTINUUM, and MORGANVILLE: THE SERIES, based on the international bestselling books by Rachel Caine.
Audiences know Alan for his stylized lighting designs, beautiful imagery, and imaginative concepts that reach out emotionally. The Arri Amira is on par with the famed Alexa, which many believe to be the elite camera for motion digital capture, but it is Alan's creativity, experience and knowledge of storytelling that sets his work apart.
He has lived and worked in Los Angeles, Denver, and currently in Plano, Texas.
He even held a film making position in Saudi Arabia for two years, making corporate documentaries around the Kingdom.